One of the issues that crops up with conservatories is the concern they are unsuitable for use all year round. In the past, conservatories had inefficient polycarbonate roofs and glass. This would cause them to feel like a greenhouse on hotter days and be freezing in the winter. In the end, many conservatories end up abandoned during these times and that's not a great investment for your home. Building regulations and glazing technology have moved on a lot over the last couple of years. This means when built properly, modern conservatories can be as comfortable as the rest of your home, whatever the weather's doing.
What is a conservatory?
A conservatory is normally defined as being over 50% glazed with at least a 75% glazed roof. Traditionally, conservatories are exempt from building regulations when they are less than 30 metres square and are separated by an external wall, or windows and doors.

What can a conservatory add to your home?
Conservatories have been extremely popular for many years now and it's clear to see why. Offering beautiful views as well as benefiting from the sun, they are the perfect room to spend summer evenings in. They make spectacular dining and living areas or even a children's playroom. As well as adding value, they can become the focal point of your home and allow you to impress guests.
Can I have open-plan living and still keep my home comfortable?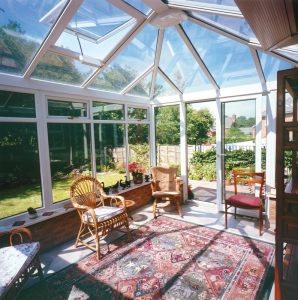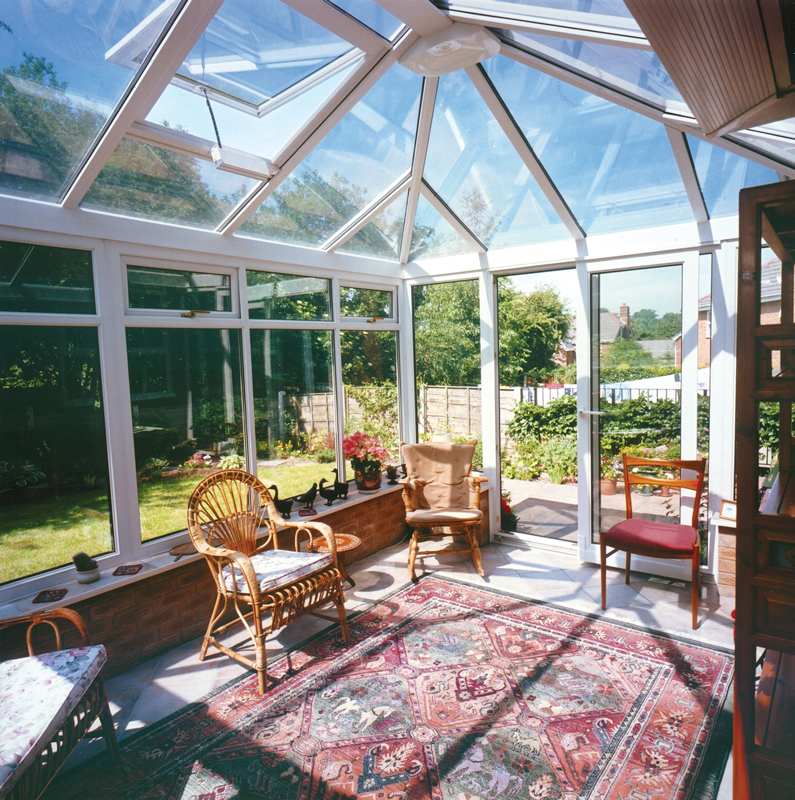 If you're thinking of having an open plan design to your home with a conservatory, there are some things you should bear in mind. The glazing and any external door will need to be of a high quality and specification. Think of it this way, the conservatory will become part of your home's structure like any other room. Therefore, it must be constructed to the same levels of efficiency and durability. This means A rated windows and insulated walls. You will need to be able prove that your conservatory is energy efficient and not consuming all your heat energy. An inefficient conservatory without internal walls would dramatically lower the temperature throughout your home. As well as making it less comfortable, this would also raise your heating bills. If you don't invest in improved windows and walls, you'll need an external quality door separating the conservatory from your home.
Albany Windows: your best choice for modern conservatories
At Albany Windows, modern conservatories are one of our specialities. With energy saving solar double glazing as standard, comfortable temperatures are maintained. Draughts and condensation are also eliminated. With argon gas to fill the space between the window panes, heat finds it even tougher to escape. All our conservatories are weathertight and we offer polycarbonate, solar glass or tiled roofs. This gives you the choice to decide what levels of efficiency can suit your home and budget.
If this isn't for you, have you considered an orangery? These offer many of the same benefits as conservatories with solid walls to give more of an extension feel. The amount of glazing can be tailored to suit you. If you would like to discuss modern conservatories or any other home improvements, talk to us today.