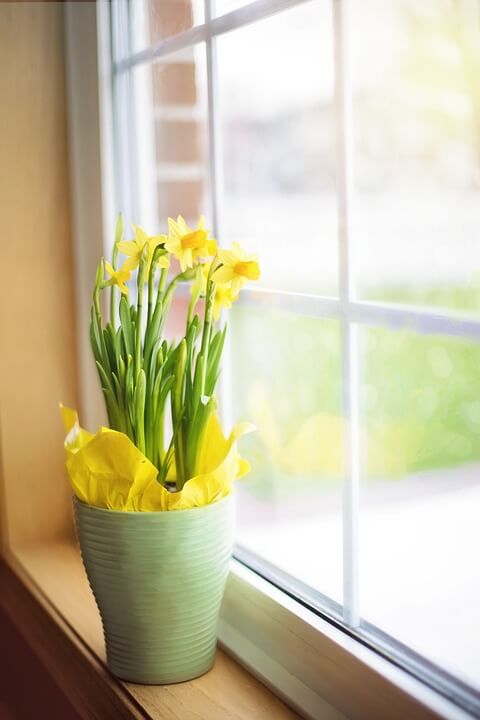 Yes, it's that time of year again! As the daffodils and crocuses emerge from their winter slumber, it's time for another spring cleaning showdown! As the weather begins to warm up, check out these essential cleaning hacks to make your home sparkle this spring-time.
Welcoming Windows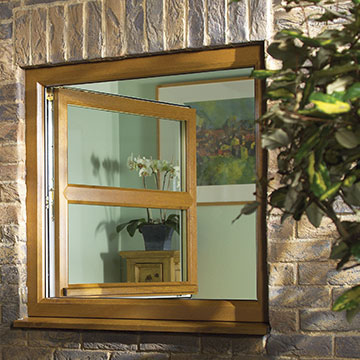 A clean window can make the world of difference to a room, whether it's a spacious casement window or a small sash window. Natural lighting provides a calming effect, so giving your windows a thorough clean this spring could really boost your mood too.
Blackboard eraser trick; Streaky windows driving you crazy? Simply visit your local stationery store and pick up a blackboard eraser. Just rub it across the window to get rid of those pesky streaks for a sparkling finish.
Windows looking tired? Spruce up your South West home by investing in some high-quality windows from Albany Windows this spring!
Admirable Aluminium
New aluminium window frames are very low maintenance, due to their high-quality gloss finish. All they need are an occasional wipe over with a little soapy water and a soft cloth. Older aluminium windows generally don't have a top layer of glossy paint, so in this case, you'll need a colour-restoring product.
Lick of paint; Giving your old aluminium frames a lick of paint will really put a spring in your step! Firstly, clean the frames of all dirt and any peeling paint. Before painting, a primer must be applied. After priming and painting, protect your aluminium frames until next spring by applying a light layer of wax. This can either be car wax or a specialist window wax.
Are ageing aluminium windows bringing you down? Get in touch for further information and advice on the Albany Windows aluminium replacement range.
Spring Scentsation
Add a touch of Spring to your conservatory or orangery by adding some seasonal plants. Embrace bold colours coupled with agreeable aromas for the ultimate bright and airy spring sensation! Make sure you choose the correct plants, remembering that if your conservatory is completely constructed with glass it will be warmer in the summer months; so it may be restricted to more exotic flourishes of colour. Whereas if you have a well-insulated conservatory from Albany, you will have a much wider selection of springtime plants to choose from.
Our fragrant favourites include: Peony, Lavender and Viburnum.
Polished Patio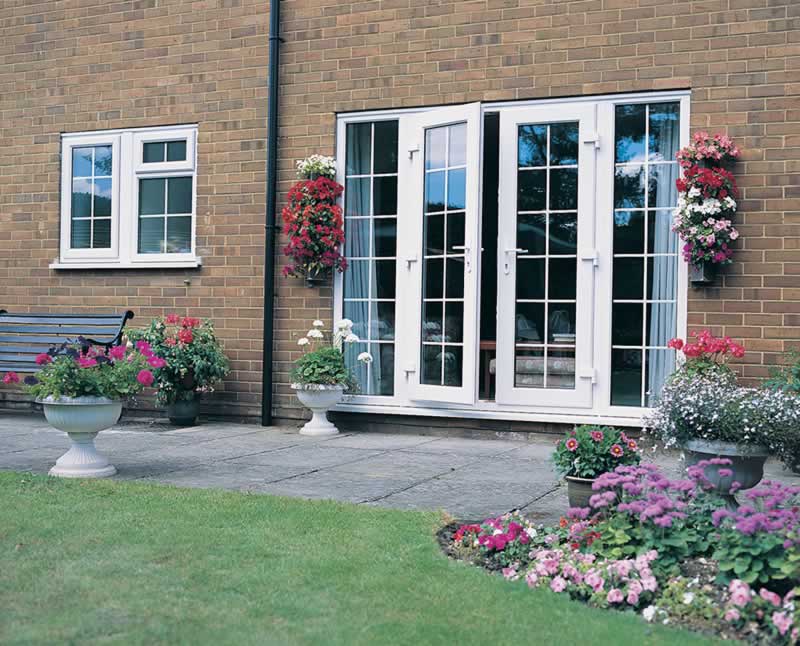 Make the most of the improving weather by giving your patio area a quick blast with a pressure washer or steam cleaner. Finish it off by brightening it up with a stiff-bristled broom and soapy water.
Look up! – If possible, be sure to utilise the air space above your patio, e.g. hang tomato plants, strings of colourful lights, create a focal point on a patio wall or fence …
Now you're ready to enjoy some springtime alfresco dining!
Conservatory Cleanse
Usually maintenance free, make the most of your prized conservatories sunlight and views this spring by giving the roof a once over. Do not stand on the roof or you may be replacing it instead if you're not careful!
Security & Balance; Pick a tool that provides you with stability from the ground. This could be a regular sponge on an extendable handle or a water-fed pole that allows soap and water to be pumped through it. Ensure good balance by finding a stepladder and ideally another person to pass equipment to you. Do not use anything abrasive on the glass; you don't want to damage the uPVC, the seals or the roof itself. All you need is a bit of elbow grease and dedication to loosen residue and stubborn stains, before rinsing thoroughly and wiping down to avoid smears.
Spring is the perfect time of year to plan a home improvement adventure. From triple glazing to adding a stylish aluminium framed orangery, we can help you revamp your Cheltenham home. Visit the Albany Windows showroom or get in contact with us and begin your renovation journey today.