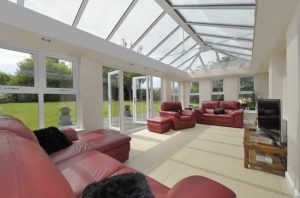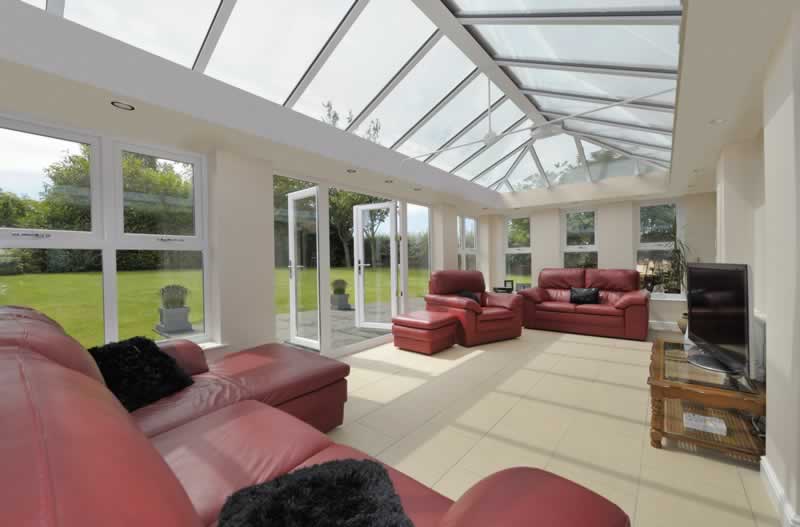 If you want to bring your home into the 21st century and increase your space, forget conservatories. Orangeries are the next big thing. Let's take a look at the reasons why they should be at the top of your home improvement wish list.
Bring a bit of the Mediterranean to your home
Although popular in Britain throughout the 17th century, the original orangeries date back to 16th century Italy. Here they were used as part of the beautiful Renaissance gardens that fill the country. In Britain, they became status symbols for wealthy families. They were used to grow citrus trees during the winter in their estates. With a brick structure, they feel more permanent than other glazed extensions. Suitable for any room from a home office to a living or dining area. They make the perfect spot for entertaining; thanks to the impressive views they give across your garden and the elegant feel they give your home.
Have creative control over your new orangery
An orangery is able to blend in with your home and become a striking alternative to a conservatory. Be different to your neighbours and improve your kerb appeal with a stunning orangery. Unlike a conservatory, you can have a plastered vaulted ceiling with a lantern roof. This allows you to maintain some privacy as well as having a roof that impresses inside and out. With 19 colours in uPVC or the hundreds of RAL colours available in aluminium, you can truly create an orangery personalised for you.
Make your orangery the best looking room in your home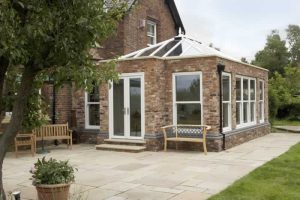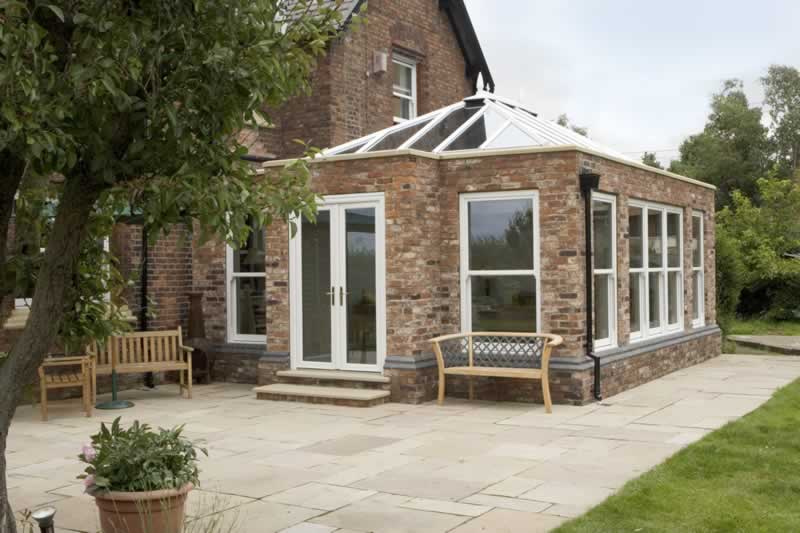 Stained or frosted glass is also a way you can customise your orangery and make it stand apart from the rest. If you choose more brick rather than glazing, you can decorate the interior of your orangery to let it flow with the rest of your home. By knocking down your connecting wall, an orangery is a brilliant way to bring open plan living to your home.
A room the whole family will love
Available in efficient uPVC or ultramodern aluminium frames, an orangery will become the most loved room in your home. Maintaining a perfect temperature whatever the weather, you will never need to worry about abandoning it. With weathertight frames and argon glass between the glass panes, warm air will stay inside at all times. Natural light will be able to fill your new orangery without ever overheating it. Maintenance is also easy with the option of self-cleaning glass. This prevents dirt from sticking to your glass and keeps it crystal clear for longer.
Security, efficiency and design combined
An orangery from Albany Windows meets the highest security standards and offers the strongest frames and glazing. With multi-point locking on all of our windows and doors, security is never compromised. Our orangeries all feature a 10 year guarantee and are installed by our professional team. We never subcontract and have everyone you need from designers to decorators; ensuring your orangery is complete in every way. Get in touch with Albany Windows to discover more about our extensive range of orangeries.