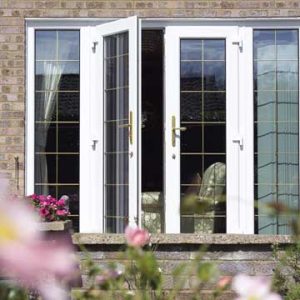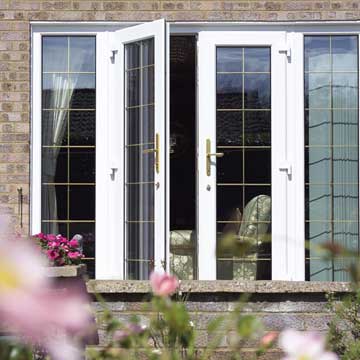 A French door installed by us can successfully make your guests exclaim "ooh la la!" every time they travel from your home to garden. Becoming the golden standard for modern British homes, not only do they give you a refreshing feel as soon as they open, but French doors also let sunlight and ventilation in whenever you choose.
We understand that there are many other back door options that may also be suitable for your home, but French doors continue to remain the ultimate. If you are thinking of installing French doors within the rear of your house, be sure to find out why they are often considered the perfect addition time and time again.
A door that keeps on giving
Undoubtedly, French doors provide the ultimate way of successfully bringing the outside into your home. Not only are they available in a variety of building materials but they also help your house feel more open, with both panels spreading out wide in front of you allowing you to embrace nature.
A stylish set of French doors also help the room in which they are fitted seem a lot more spacious. This happens not just because of the increased light that is let in through their large glass panes, it extends the flow of the room out of the doors and into the outside. Double French doors work especially well when opening onto a patio, meaning an inside/outside dining space can instantly be created.
As well as aesthetics and function, the openness of Albany French doors can even positively impact your financials. When you have French doors built in as a divider from the inside of your home to your garden, having them open during a hot day will let more air in than any other style door. Consider air conditioning bills efficiently reduced!
A refreshing look for your home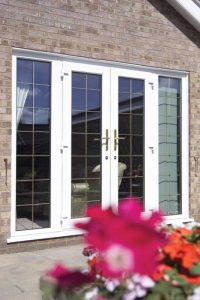 One major advantage rear French doors have over other door styles on the market, is their ability to work with almost any design style. Although often considered a traditional feature, depending on the use of material, colours and design you choose, they can work well in the most contemporary of homes.
French doors supplied by Albany are available in hundreds if RAL colour shades when manufactured in aluminium, but can also be coloured accordingly if you opt for the benefits traditional uPVC has to offer.
Glass decoration is also whatever you choose to make of it when wanting to overhaul the rear of your home via French doors. Offered in a variety of glass pane sizes, the amount of glass you wish to display can efficiently influence the amount of style you're able to boast, thanks to Albany's bespoke decorating options.
Experts in French door installation
If you are based in Gloucester, Tewkesbury, Stroud or Cirencester and want to make use of the ultimate backdoor for your home, opt for a French door from Albany Windows. Our French doors are fully customisable to create a door that is wholly unique to you.
All of our doors are secure and weatherproof thanks to our use of modern materials. We have over 70 years' experience in the home improvement industry and are readily prepared to apply all of the advantages French doors have to offer, to your home today! Give us a call on 01242 511384