Are you looking for a new entrance door in Gloucester?
With over 64% of homeowners in Cheltenham and 68% of homeowners in Gloucestershire either owning their home outright or with a mortgage in place, property owners usually want to review and maintain their home more often than you would think.
With such a comprehensive choice of entrance doors in Gloucester available to you, it's safe to say; 'Where do I start?!'
First and foremost, when selecting a new entrance door most of us want it to be appealing, maintenance free, energy efficient, and secure at the very least. Our range of entrance doors are all of the above and more! At Albany Windows, we truly believe we have an entrance door option for everyone. With this in mind, we thought we'd help you out by taking a quick look at some of the benefits different entrance door materials can offer you and your family.
Aluminium Entrance Doors Gloucester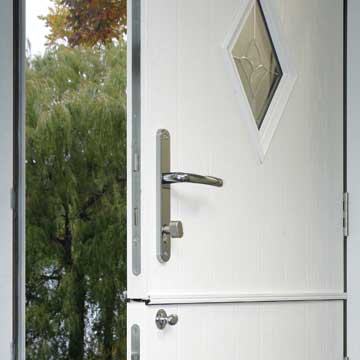 Aluminium entrance doors are robust, corrosion resistant, long lasting and are great for insulating your home whatever the weather. Lightweight, secure and presented with additional locking points, aluminium entrance doors are triple glazing friendly and offer a vast colour choice too. Often stronger than uPVC, expert installation is always highly recommended.
uPVC Entrance Doors Gloucester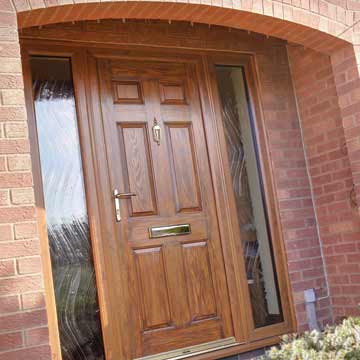 uPVC entrance doors are well known for their affordability – perfect for those on a low budget. Low maintenance, durable and ensuring high levels of insulation, uPVC entrance doors also offer ideal soundproofing qualities to Gloucester homes. uPVC grants access to a wide range of 19 exciting colour finishes with optional dual colouring, as opposed to the limitations of the standard white uPVC which monopolised the industry back in the 80's.
Composite Entrance Doors Gloucester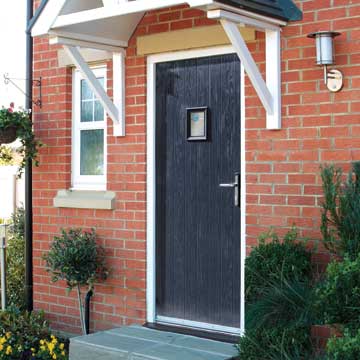 A composite door provides a higher level of thermal performance and security than a standard uPVC entrance door, typically consisting of a door "slab" inside a PVC outer frame. The "slab" is made up of a combination of materials; glass reinforced plastic skin (front and back), a surrounding timber frame and a high-density foam core at its core.
Albany's high-quality doors come with a wide range of options that can be fully tailored to meet your needs. Dedicated entrance door and window installers since 1999, we pride ourselves on providing high-quality products at affordable prices.
High-performance entrance doors Gloucester
Based in Cheltenham, we're ideally located to install entrance doors in Gloucester and the surrounding areas; Tewkesbury, Cirencester, Cheltenham and Stroud. Please feel free to get in touch to discuss our exciting range of entrance door options further and find the right one for your family and your home.