When it comes to deciding on the best style of doors for the rear of your home, there is an abundance of solutions to suit whatever style property you may have. Two particularly popular styles that have remained a classic choice among homeowners in Gloucestershire for decades are classic French doors and sleek sliding patio doors.
Proud of our extensive industry knowledge, and helping our customers achieve their dream door solution time and time again, we've put together this comprehensive guide to highlight the key differences between these two types of doors – which we hope will bring essential clarity to your home improvement plans.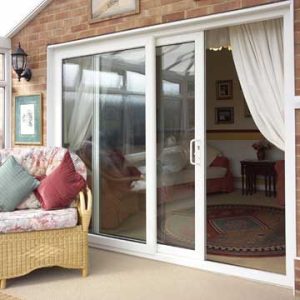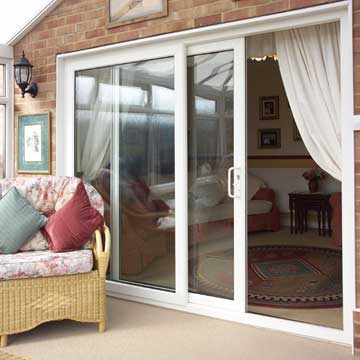 Patio & French door opening
The most noticeable difference between patio doors and French doors is how they open. Patio doors work by sliding along a track to one side, meaning none of the precious space within your garden is compromised by doors that open outwards. French doors, on the other hand, are traditionally hinged double doors that open out onto your garden or patio. They contain a central frame with glass panels that usually come in pairs.
Gloucestershire homeowners striving for a modern aesthetic, with a need to save space, may find sliding patio doors an ideal option. French doors offer classic, more traditional features, and therefore look particularly good on older or heritage properties.
Patio & French door frames
Sliding patio doors typically furnish less framework with more glass. Their slim sightlines coupled with large panes of glass allow homeowners to enjoy vastly uninterrupted views of their garden, creating a strong sense of open plan living, connecting the interior and exterior space. This being said, the wider and more traditional style of frames used in French doors is something still widely desired by many homeowners. For certain style properties, these thicker and more classic frames are a perfect attribute to the rear of the home.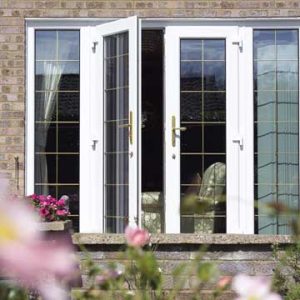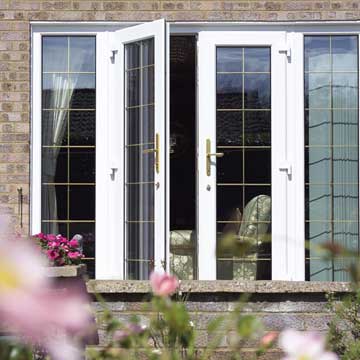 Patio & French door materials
We offer both sliding patio doors and French doors in either aluminium or uPVC. Both of these materials are made to meet the demands of the modern home, but both have slight bespoke differences. Aluminium is renowned for its inherent strength, making it a popular choice for sliding patio doors as the slimmer frames can handle large panes of glass.
uPVC is a durable, easy to maintain, cost-effective, and classic material choice which makes it a popular material for traditional French doors. If you'd like to talk to us about what material would best suit your home, we'd love to hear from you and offer our expert advice.
French doors vs sliding doors – So, which is best?
Both of these doors offer optimum security and efficiency, so the deciding factors come down to individual needs and preferences. Sliding patio doors may be best suited to homeowners looking to save space and with a desire to create a near uninterrupted view of their garden. French doors may be better suited to those who are looking to achieve a more traditional aesthetic or those who have more space to play with.
There are a number of features and benefits to both styles, and we are dedicated to helping you find your perfect door solution. Why not contact us today and discover how we can help find your ideal door?
Enjoyed this post? Discover our 5 easy ways to update your Gloucester home here.