It's an interesting question, right? Funnily enough, they did originate from France. This was during the Renaissance period in which the arts and architecture was constantly changing. New ideas were regularly being put forward, with glass being much more prominent in designs.
However, French doors started out purely as walk-through windows and, gradually over time, evolved into doors. This was because they were typically used to walk out onto a balcony.
The history of French doors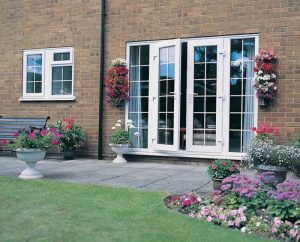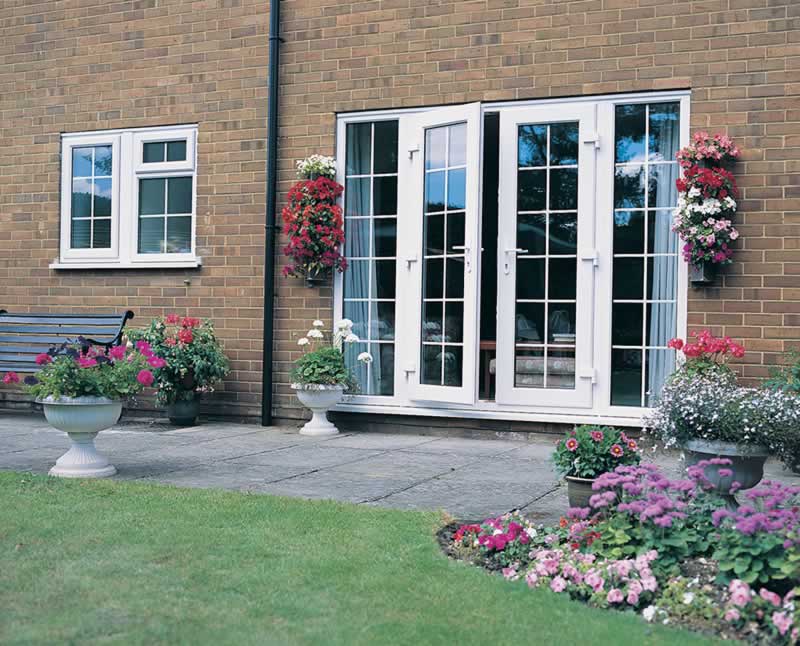 The biggest appeal to these doors has always been the amount of light they let in. Having been influenced by the Romans for similar reasons, French doors allowed buildings to stay lit for a longer duration of time. As a result, they could provide light to areas that would never have seen light previously, such as hallways. Prior to this, homes would have had doors made of iron and wood, allowing no light in at all.
By the time the 18th century began, this idea had transferred to England and across the world up until the present day. French doors are a great choice because you can add them anywhere in the house, with endless customisation. From the material to the panel numbers, they look beautiful in any setting. You can choose where you want them to allow extra light in and save yourself some unwanted electricity costs as well.
Are French doors outdated?
The short answer is no. As discussed above, French doors have the capability to provide a truly unique aesthetic to your property. That is not to mention their superb thermal efficiency and security features. They are a fantastic alternative to sliding patio doors, bringing in floods of natural light and fresh air. This is typically achieved by the double doors that would open either outwards or inwards on their respective hinges. However, make sure you have plenty of floor space and general room for manoeuvre if you opt for those that swing inward. In particular, aluminium French doors can offer incredibly slim sightlines, allowing for even more natural light and panoramic views.
French doors have been seen as an aesthetically pleasing back door option for many years, particularly in more traditional properties. While that may still ring true, French doors can still provide a stunning addition for any type of home thanks to their general versality in design and features. They don't even have to be used solely as a back door either; there are many uses where French doors can seamlessly transition between the exterior and interior of a home, or even between two indoor living areas.
What is a double leaf door?
It is easy to get lost in the jargon but, essentially, a leaf is a singular door on its own – one partition. A double leaf door would then be two doors working in unison together. This is then broken down further into 'active' and 'inactive' panels. This is largely to help to clear things up when trying to install them and their accompanying frames. Quite simply, the leaf with the lock is the active leaf. The best example of this is on French doors where the master door is the one that swings open and has the lock accompanying it, whereas the fixed door remains in place as the inactive panel, known as a 'slave door'.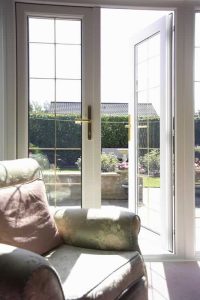 Throughout your life of entering different buildings, you will have passed many doors but probably not considered why they've been chosen. For instance, for large storage rooms the inactive leaf would have a bolt either going into the ground or ceiling. It can only be accessed once the active leaf has been unlocked. This is to allow access for general use and then greater access to remove stored equipment.
This also applies to exit doors where you want to control the flow of traffic of people. Inactive leaves can be installed with 'exit plates' to allow access one way and then no access to the other. Often found in shopping centres and theatres, you have likely been through one of these in your lifetime.
Other door styles used in commercial settings allow further freedom so that they can swing in both ways to allow a greater flow of traffic. This is particularly useful in hotels or hospitals where people are constantly moving back and forth.
Add another layer to your home with stunning French doors at Albany Windows
At Albany Windows, we offer a wide range of beautiful French doors that will help to complement your Cheltenham home. Whether you have a traditional or contemporary property, French doors have the ability to fit in seamlessly. Contact us today or get a no-obligation quote from us and start your next home improvement project with us.