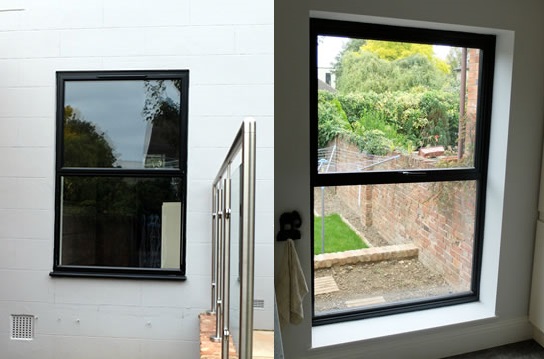 Aluminium windows are making more and more of an appearance throughout Cheltenham and Gloucester homes, thanks to their durable, long-lasting frames. So, if you're thinking of giving your window frames an upgrade, allow us to enlighten you on just a few of the benefits of aluminium windows Gloucester!
How long do aluminium windows last?
Naturally corrosion-resistant, aluminium windows have an impressive working lifespan of 30 years and up. High-quality aluminium windows (like ours!) have even been known to last some 45 years, with the right care and attention. Unable to swell, crack, split or warp over time, aluminium windows are far less likely to degrade than uPVC windows and weaken much more slowly than timber windows will.
Grey aluminium windows
Gone are the days where your aluminium window colour choice ended with standard white or metallic frames. Thanks to electrostatic powder coating and anodized finishes, aluminium windows can be customised with virtually any colour you can think of – from on-trend, elegant shades of grey through to unconventional tones such as pink or purple!
Aluminium sash windows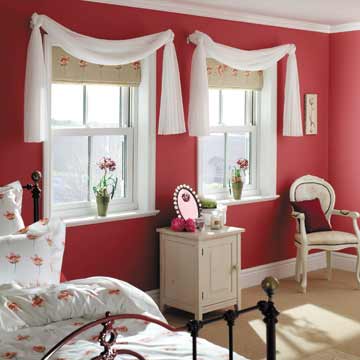 As well as traditional casement and dual-function tilt & turn windows, we also provide made-to-measure aluminium sash windows. Strong, robust and incredibly resistant to rust and corrosion, our aluminium sash windows expertly combine slimline classic contours with 21st Century engineering.
What is a polyamide thermal break?
All of our aluminium windows feature a unique polyamide thermal break, which effectively creates a bridge between the inside and outside surfaces to actively reduce unwanted heat transfer. Built to notably enhance thermal and acoustic insulation, aluminium windows (like ours!) undoubtedly keep Gloucester homes warmer whilst proactively shrinking carbon footprints and energy bills.
Long-lasting aluminium windows Gloucester
Experience the true quality of our aluminium windows Gloucester, by visiting our local showroom. Alternatively, you can contact us, get a quote or book an appointment to discuss the future of your home with your favourite local double-glazing experts.
Related to this topic: uPVC vs Aluminium Windows
The advantages of aluminium windows and doors over uPVC