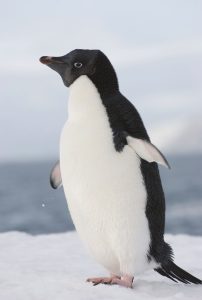 Have you noticed that as soon as the temperatures drop outside, your home is cold no matter what you do? Where is your heat escaping to and what can you do about it? If you're spending a lot on your heating bills, you'll also be increasing your home's CO2 output. By finding out the source of your cold issue, you'll be able to enjoy a warmer and environmentally friendly home as well as lower bills.
Give your glazing a boost
Are you still persevering with old and tired single glazed timber windows? If so, these could the culprit behind your temperature issue. Single glazing is no longer considered a viable option for the majority of modern homes. It won't effectively trap heat, whereas double glazing will keep your home comfortable for longer.
For listed homes, secondary glazing can be added to your current windows, so they don't need to be removed. If your home still seems to be draughty, triple glazing offers even further noise and heat insulation.
In the case that your windows are cracked or letting out heat, why not take a look at our glazing unit repair page.
Close the door on the cold
You might be surprised to learn that your front door can be a main source of draughts in the home. By installing a new entrance door such as a composite door, you'll be able to enjoy a door that impresses as well as keeps your home protected against draughts. Adding a brush to your letterbox and covering your keyhole are also other ways to ensure your door doesn't freeze your home.
Use timing to your advantage
It's a well-believed myth that keeping your heating on low all day will save you money and keep you warmer. However, in the long run, you won't notice the warmth anymore and won't feel the benefit of it. Use your thermostat effectively by timing your heating to come on just before you get home. Before long, you might notice that you can turn it off earlier and you won't be unnecessarily heating an empty house.
Heat up your feet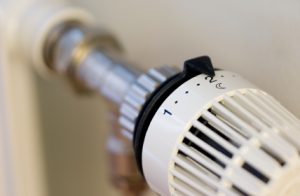 Approximately 10% of your heat is lost through your floors so it makes sense to keep them as insulated as possible. When your comfy slippers just won't do, consider having carpet instead of a hard floor like laminate. Tiles can be incredibly cold even though they're popular in bathrooms and kitchens. Underfloor heating or insulation is also an option. For the simplest and most affordable solution, add a rug. As well as keeping you warm you can choose from a range of attractive colours and patterns.
Keep a lid on heat loss
Up to a quarter of your home's heat is lost through the roof if it's not insulated. As heat rises it could be escaping into your loft and as older homes tend not to be insulated, this could be a significant amount. By insulating your roof and loft, you'll be able to retain more of your heat. In a detached house, you could see fuel bill savings as high as £225 a year.
Make your home run smoothly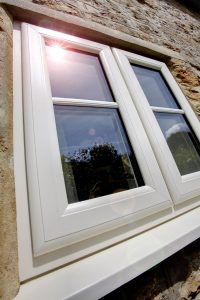 Have you been keeping up with your regular boiler services? This is something that's important to do but often gets forgotten. As well as ensuing that your boiler is running effectively, it will also be checked for its safety. So, it's important to get it down as soon as possible. You might find that your radiators heat up quicker and warmer after having this done. Your radiators can also fill up with air overtime so bleeding them regularly will ensure that water is running through them smoothly.
Home heating hacks
There are some really simple tricks you can use to make the most out of your home's heat. By putting foil behind your radiators, you can reflect the heat back into your home. Keep your curtains closed in the evenings as this will prevent heat escaping through your windows. Don't waste money heating rooms that aren't used. Spare bedrooms and storage rooms don't need heating. Ensure that any radiators aren't blocked by furniture as this will prevent the warm air flowing around your home.
Keep your Gloucestershire home warm all year round
For help warming up your home with our range of home improvements including double and triple glazing, contact Albany Windows today.