Improving household security and adding kerb appeal and value rank highly amongst the reasons Cheltenham and Gloucester homeowners are upgrading their front doors at the moment. Whether you plan to sell up or just want to spruce up the outside, it's important to consider your properties exterior stylings when choosing a new door colour.
To give you an idea of what we mean, we've come up with some local examples of the best door colour matches for your specific property type.
Neoclassical stylings in Cheltenham
Cheltenham is world-famous for its beautiful Regency buildings. Neoclassical architecture is defined by its fusion of grand, symmetrical ornate cornicing, large porchways and wide doors. Neoclassical colour schemes typically use mild, soft (almost pastel) colours, e.g. creams, greys, blues, yellows, and greens – framed by a classic white pedimented door frame, typical of the era. The combination of soft colouring and striking white framing is sure to add a refreshing touch to any neoclassical inspired property.
Georgian influences in Gloucestershire
Gloucestershire is home to many elegant Georgian properties. If you want your home to stand out from the crowd, a timeless black composite door or red front door will complement soft coloured Georgian townhouses. For more muted colour schemes, dusky greys and blues will also work well against the neutral tones of the quintessential Georgian façade.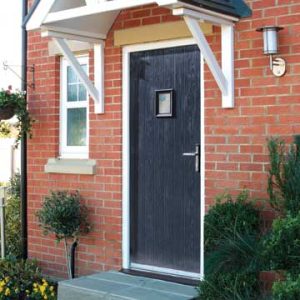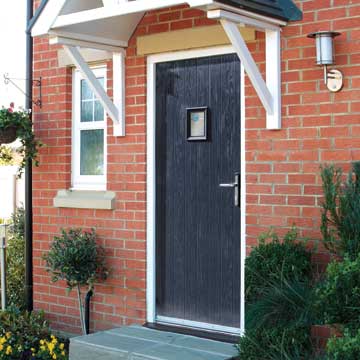 Edwardian homes in Cheltenham and Gloucester
Edwardian influenced properties can be identified by their eye-catching red brickwork and wooden framed porches. Early Edwardian front doors veered towards darker colours, with deep blue front doors coming out on top. Red brick homes situated near the River Severn or the River Chelt will also benefit from pale blue and blue-ish green front doors. An impressive red front door alongside a white surround can also enhance red brick homes nestled in the heart of Gloucester city or Cheltenham town centre.
Cottages in Cirencester, Dursley, Stroud and Tewkesbury
Charming stone cottages with white, cream, or yellow-tinged stone will benefit the most from a fresh white or cream front door, as well as subdued blue or green tones and natural wood or oak finished doors. Whereas a striking 'off black' front door is the ideal accompaniment to whitewashed façades.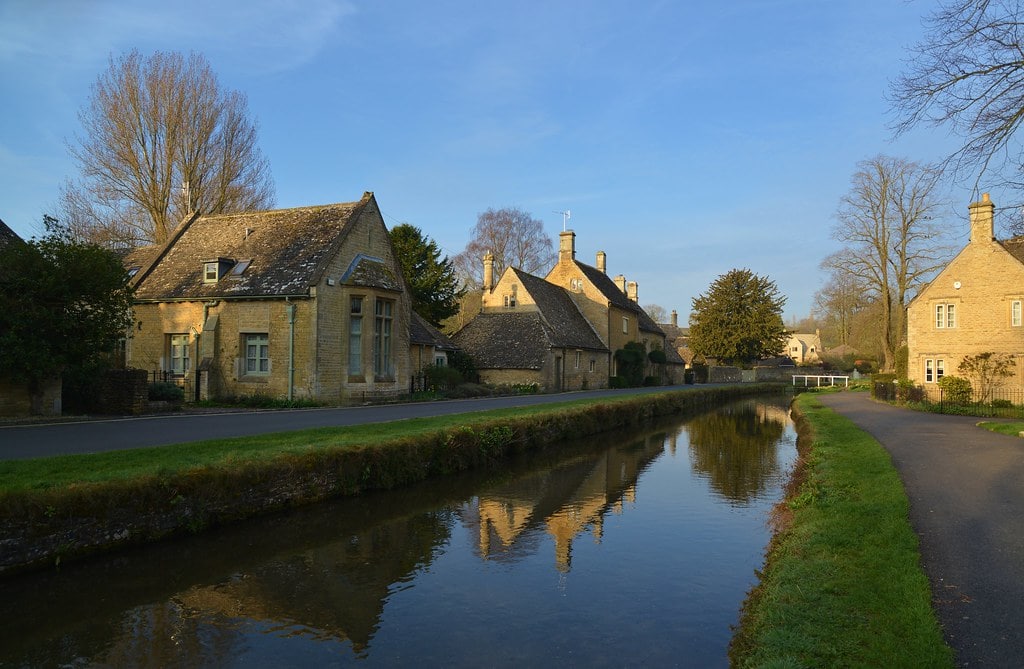 High performance traditional & modern composite doors in Gloucestershire
Robust, secure and energy efficient, composite front doors are leading the market in innovative door technology. With 12 door style ranges available, including composite stable doors, with an Albany door installation there are thousands of design combinations to take advantage of. From on-trend grey composite doors to eclectic coloured double glazed front doors, we are fully equipped to help you with any planning permission issues too.
With a range of fantastic finance options available, our composite door prices are tailored to a wide range of budgets and lifestyles. Call us on 01242 511384 or contact us online to create a great first impression with a new front door today.
Related posts:
3 reasons to invest in a composite door for your Gloucester home
5 door colours to boost your home's value in 2020