If you're looking to replace the back doors on your home, you may have considered installing bifold doors. One question we are often asked, however, is how energy efficient our bifold doors are. Here at Albany, we are proud to offer bifold doors with excellent thermal efficiency ratings that we measured as a U-value.
What is a U-value?
U-values measure how effective a material is an insulator. The lower the U-value is, the better the material is as a heat insulator. U-values are used to describe the heat loss that occurs for a section of construction, for example, windows and doors. The lower the U-value the more slowly heat is able to transmit through the area. A low U-value means less energy is required to maintain comfortable conditions inside your home.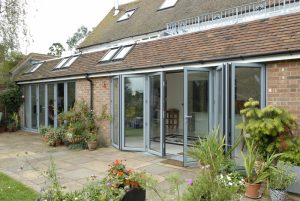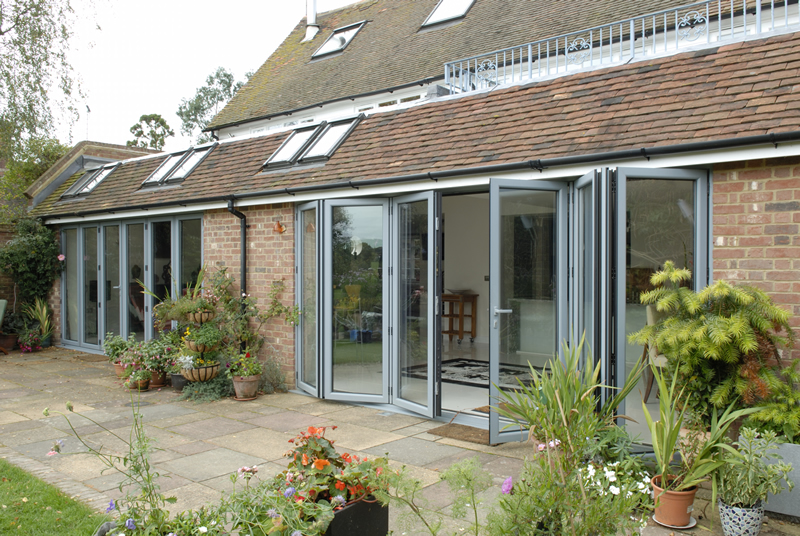 So, what's the U-value of our bifold doors?
Our Origin aluminium bifold doors boast incredibly low U-values. The current U-Value regulations, set by the government, are 1.8W/(m2K) when you are replacing existing doors and 2.0 W/(m2K) for new builds or extensions.
Origin's aluminium doors are capable of achieving U-Values of just 1.32 W/(m2K), well below the level of 1.8 set by the Government. This helps to keep your home at the optimum temperature, no matter what the weather is like outside, and save you money on your energy bills!
What makes our bifold door U-values so low?
All of our bifold doors come double glazed as standard with highly energy-efficient, thermally broken aluminium frames. It is worth noting that thermally broken frames come exclusively in aluminium.
Thermally broken frames use a reinforced polyamide strip that is fixed between the inside and outside of the aluminium, creating an insulated barrier. This stops heat being lost through the frames. As well as having thermally broken aluminium frames, we also use argon filled glass units. Argon is a gas that can be injected between glass panels to help improve energy efficiency. It is far more viscous than air which means that any molecular movement within the gas is very restricted, resulting in far less heat transfer or heat loss.
Smart System bifold doors
As well as the Origin bifold door range, we also offer aluminium frames to suit any budget, including our standard range from Smart Systems. These doors still offer all of the core benefits of aluminium bifold doors, just at a more budget-friendly price.
With looks, security and performance at the heart of Smart System's design process, their bifold door systems have been developed to deliver long-life, low-maintenance performance. Incorporating their thermal barrier technology, each door also provides great energy efficiency – giving you improved comfort and lower energy costs for years to come.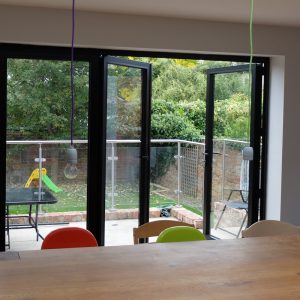 Bifold doors installed by Albany
Albany Windows have been offering high-quality products and expert customer service to homeowners throughout Gloucestershire for 20 years. For more information about our bifold doors, or any of our other products or services, call us for free on 01242 511384 or contact us online.
Enjoyed this post? Why not check out our bifold door buying guide.